Football was originally created in the mid-19th century, and after undergoing many changes, became a popular sport on college campuses in the years leading up to World War I. The first Army-Navy football game was played in 1890. By 1917, when the United States entered WWI, football had been played by many of the young men entering military training camps around the U.S.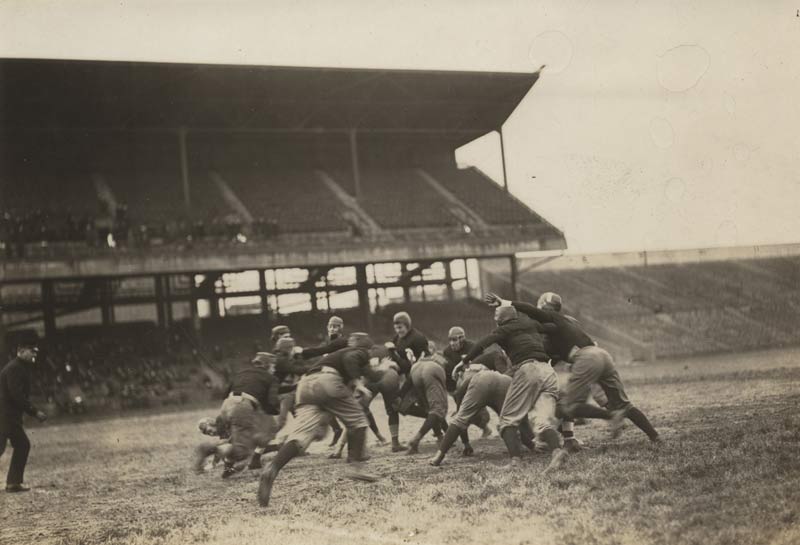 Sports, including football, had an important role in preparing U.S. soldiers for combat in World War I. Competitive team sports were used in training camps to get soldiers physically fit and ready for the rigors of life on the battlefield, as well as a leisure-time activity.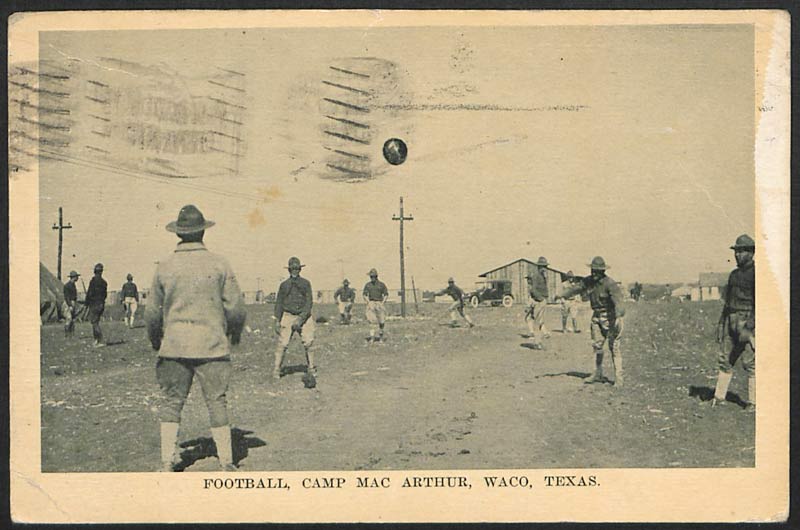 "In the history of American football, 1919 will always stand out as a memorable year, one of remarkable achievements, and of splendid promise for the future…"
— from The New York Times, Nov. 23, 1919
The National Football League that exists today was founded in 1920 in response to a bidding war for players for professional teams, which some historians trace to a shortage of eligible men due to recent WWI military service. As soldiers returned from the war, interest in football skyrocketed. According to historian Chris Serb, in his book War Football: World War I and the Birth of the NFL, "More than 240 war football alumni, including seven Hall-of-Famers, would fill the NFL's rosters during its early years, paving the way for the professional game's survival and ultimate success."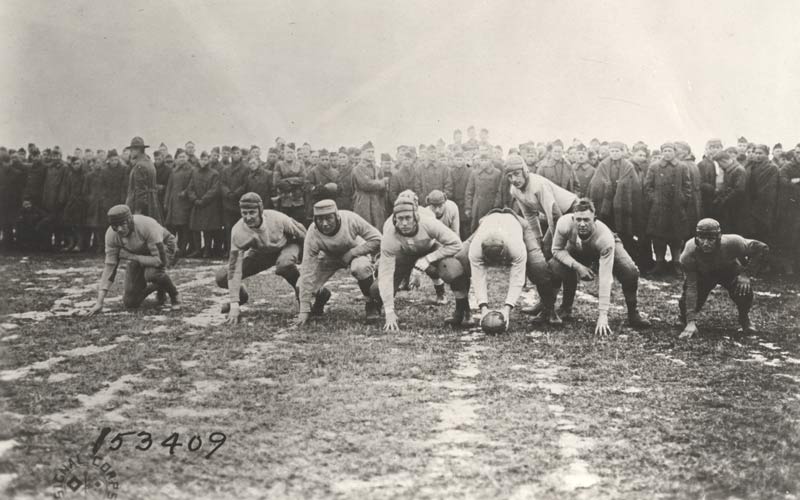 ---
Sgt. Stubby: War Hero and Football Mascot
Did you know? Sergeant Stubby, the decorated military dog and mascot of the 102nd Infantry Regiment, also served as one of the earliest football mascots! After the war, his owner, Corporal J. Robert Conroy, attended Georgetown University and Stubby became the Georgetown Hoyas' mascot in the early 1920s.
Kansas City's Football History
The National WWI Museum and Memorial also has its connections to football history, serving as host to the parade rally when the Kansas City Chiefs won Super Bowl IV in 1970. The event was documented in the Kansas City Times (the then-morning edition of the Kansas City Star).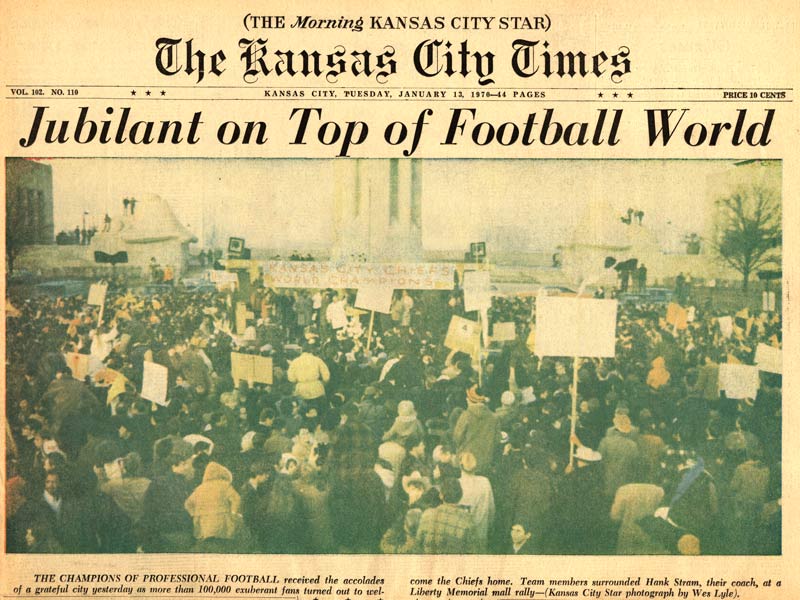 The grounds of the Museum and Memorial were also used to host the crowd during the parade rally for the Chiefs Super Bowl LIV win in 2020.