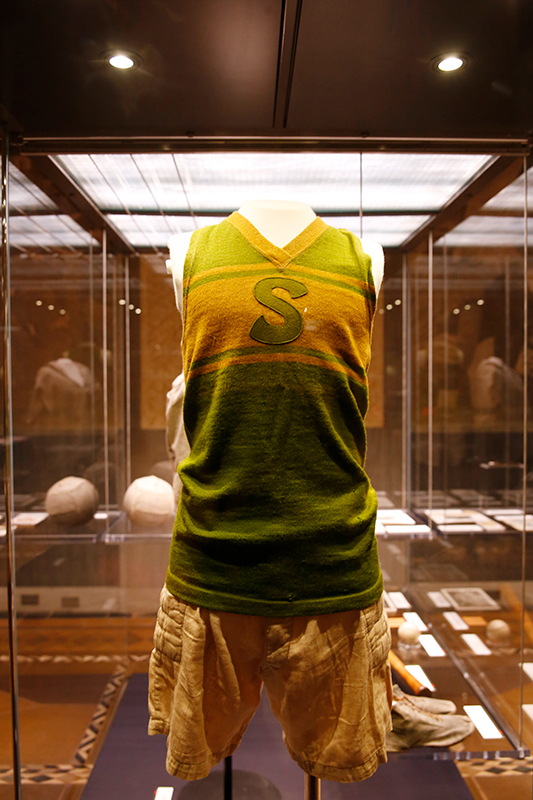 One of the stars of special exhibition Entertaining the Troops is this basketball uniform. It dates from the 1910s; the top is made of wool and the shorts are made of cotton; and the tag is for A.G. Spalding Bros. But what else is there to know about basketball and World War I (besides that the uniforms were probably a bit itchy to wear)?
At the start of WWI in 1914, basketball was still a young sport. Canadian-American Dr. James Naismith invented it in 1891 when he was a physical education teacher at the Young Men's Christian Association (YMCA) International Training School in Springfield, Massachusetts. The new game spread quickly in the U.S. in the early 20th century, notably in Indigenous communities and residential schools. It proved popular with youth organizations and schools since it was thought to promote both physical and moral health – and could be played indoors in the winter.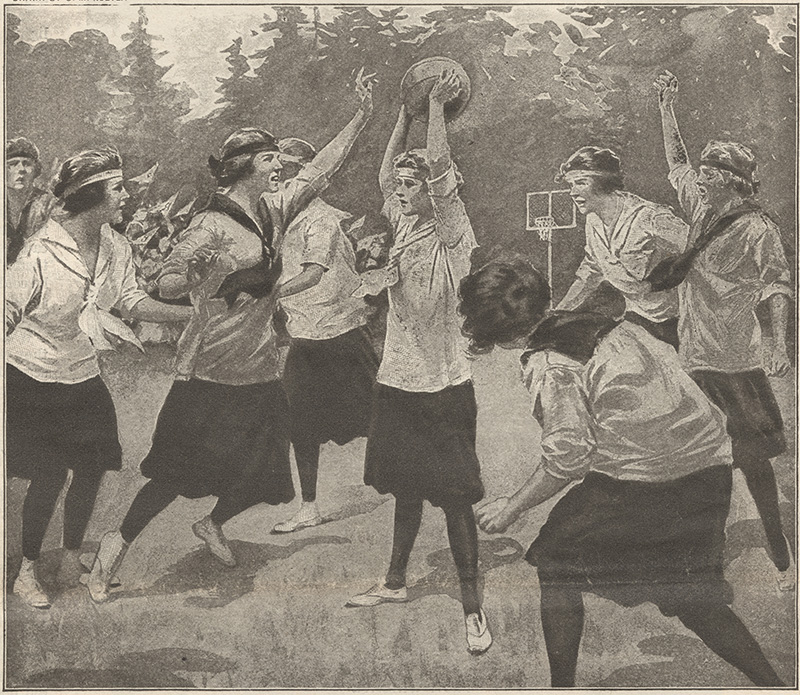 YMCA educators coached by Naismith in the late 1890s introduced basketball to countries outside of the U.S. such as China, Brazil, Australia and more. Still, basketball wasn't widely played outside the U.S. at the start of WWI – until after U.S. soldiers joined the fight in 1917, bringing their own leisure activities with them.
Naismith (who later founded the famed basketball program at the University of Kansas) helped personally spread basketball during the war. With prior experience as a chaplain with the Kansas National Guard during the Punitive Expedition to Mexico in 1916, he served as a volunteer chaplain with the YMCA in France.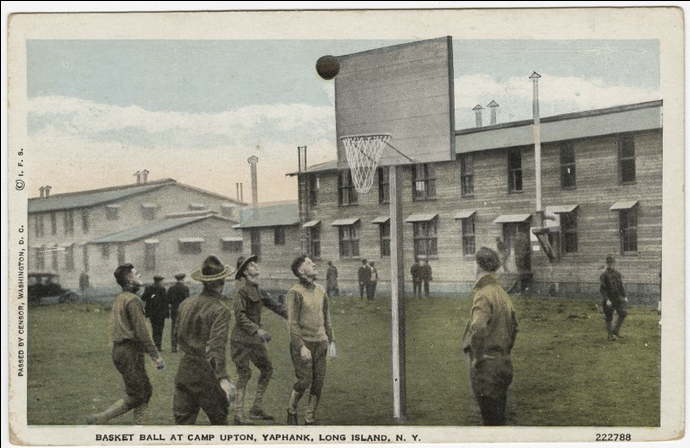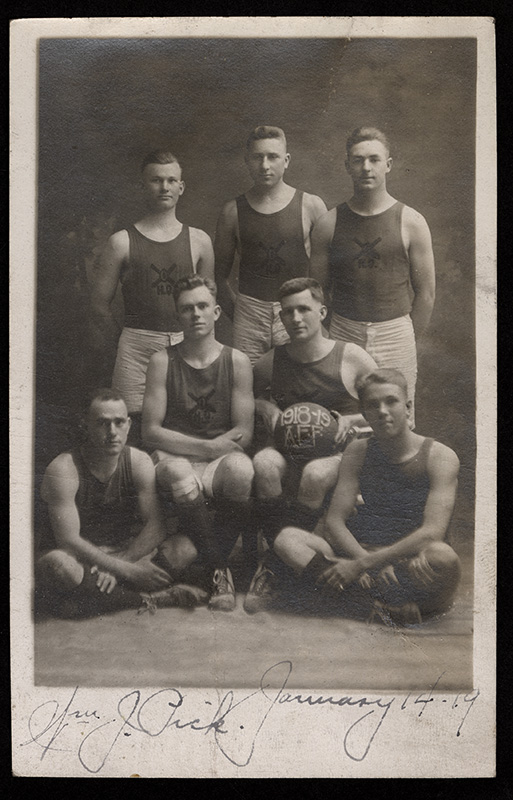 The YMCA and similar organizations provided entertainment for soldiers with various activities, including organized basketball games. Military authorities approved of these games to build teamwork and comradery amongst the soldiers, as well as to promote "clean" entertainment. After the war, basketball was used for rehabilitation for wounded soldiers, and it was also included as an event during the Inter-Allied Games of 1919.
Throughout the war, soldiers and civilians from many countries were exposed to basketball. Once they returned home, they brought the fun of basketball with them.