Second Lieutenant Harry Hinman Sisson, Company E, 309th Engineers, 84th Division, carried a violin with him in France throughout his service in the American Expeditionary Forces. Waiting to be shipped back to the United States after the war, Lieutenant Sisson paid an unknown amount to a German prisoner of war to decorate his violin case. The painted design used by the captive artist followed a typical German color scheme of camouflage, with distinctive black dividing lines and irregular blocks of color.
The case, also painted with Lieutenant Sisson's name and unit, was donated to the Museum in 2015 along with the violin and bow. Sisson almost certainly saw his fair share of camouflage during the war, but his painted violin case was more of a going-home souvenir than a disguise.
Image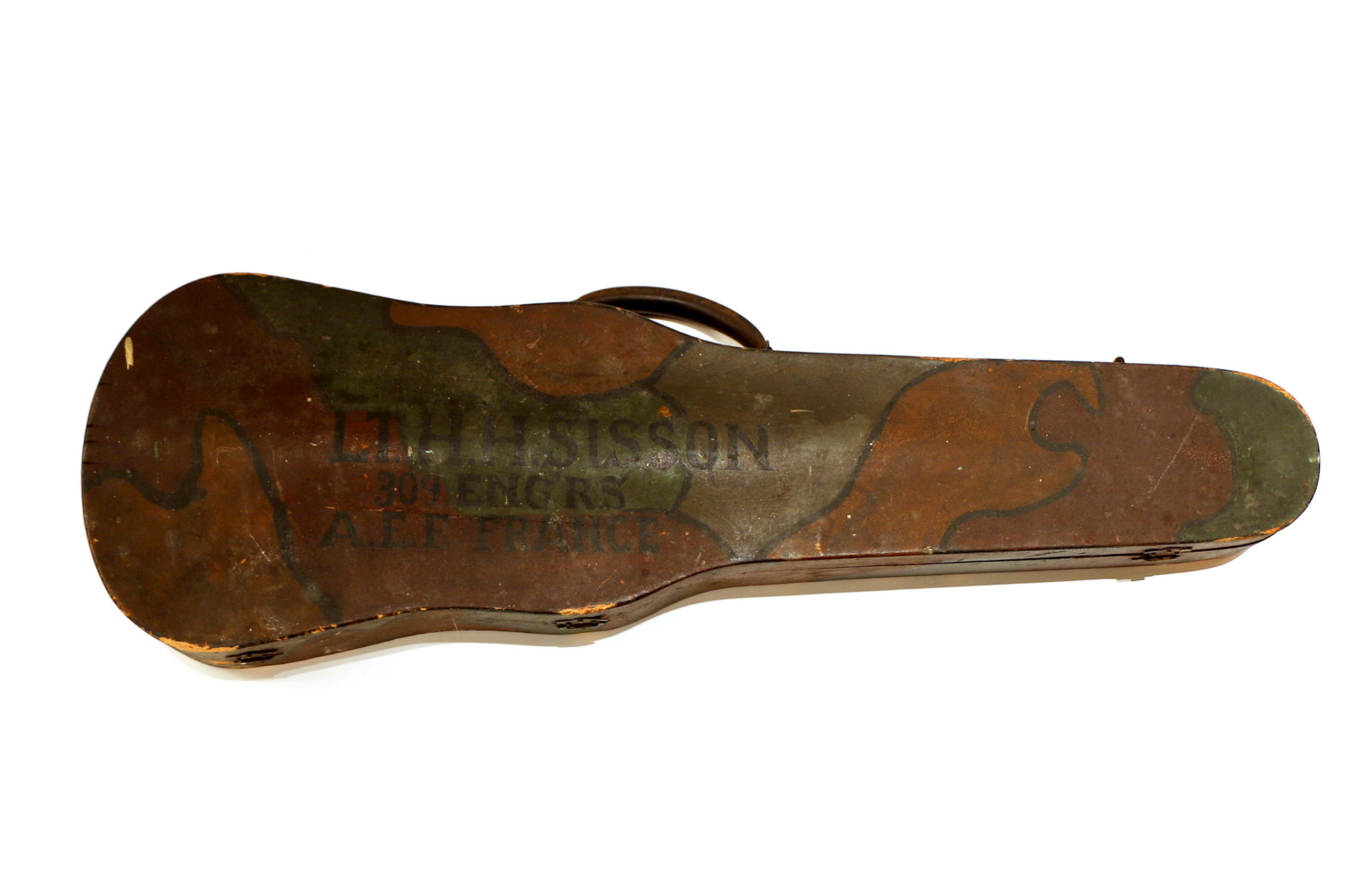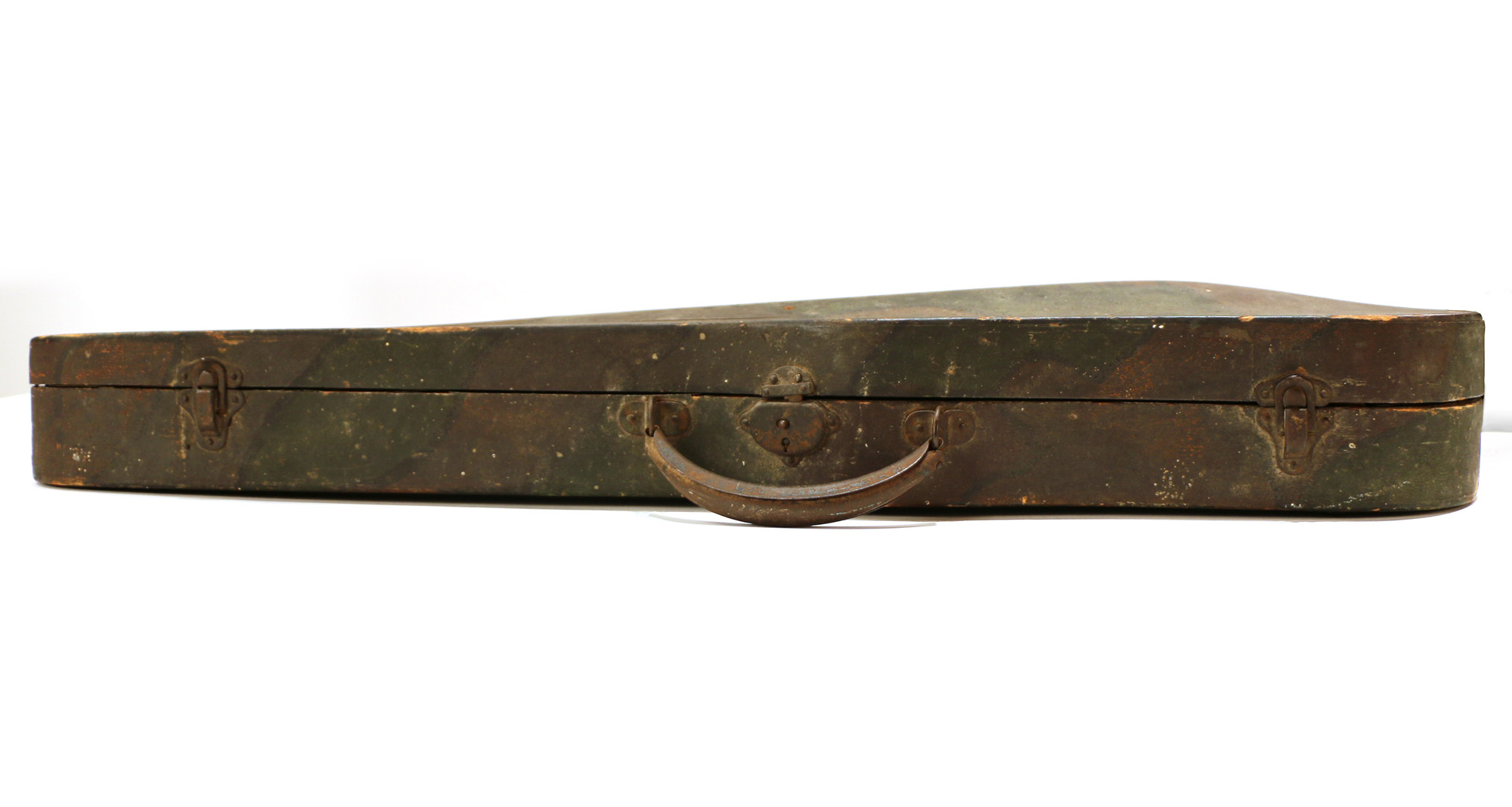 Camouflage of all types became necessary in the war to hide soldiers, artillery and military emplacements. During the 1914 German invasion of France and Belgium, the ubiquitous German pickelhaube (spiked helmet) with its shiny front plate proved a good target for the enemy. Dull-colored cloth covers to help hide these helmets quickly came into use. Meanwhile, bright brass French periscopes received dark green paint to hide sunlight reflections in the trenches.
Camouflage became more sophisticated as the war progressed. Molded forms that appeared as dead horses hid forward observers in No Man's Land. Netting covered roads, creating a false natural environment to confuse aerial observers. "Dazzle" camouflage was painted on ships, which did not hide the ships but rather caused submarine commanders to misjudge where a ship's front was located and which direction the ship was sailing due to the conflicting geometric patterns.
American artist Thomas Hart Benton applied his skills working as a camoufleur, as did many women Yeoman (F) in the U.S. Navy.
The Museum and Memorial collects and preserves many examples of camouflage, from German painted helmets to painted fabric from airplanes and observation balloons.