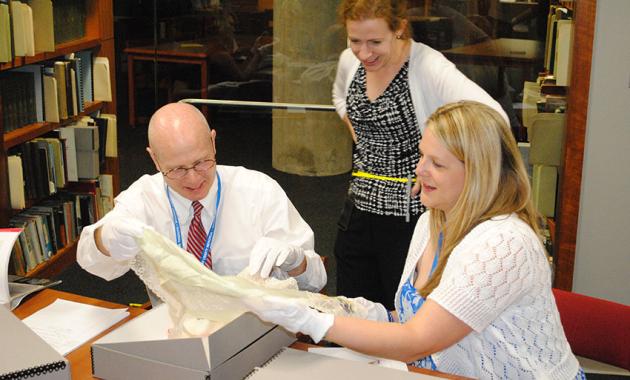 Opportunities for Educators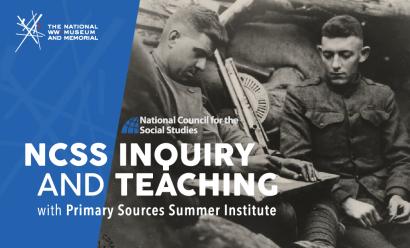 Teacher Development
Monday, June 26 - Wednesday, June 28 | 8:30 a.m.-5 p.m.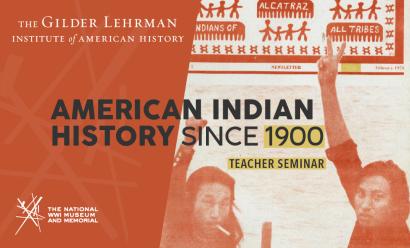 Teacher Development
Monday, July 10 - Thursday, July 13 | 12 p.m.-3 p.m.
Teacher Fellowships
The National WWI Museum and Memorial partners with exceptional institutions to offer learning opportunities for teachers.
Summer Institute for K-12 Educators, July 2022
Studying the Middle East is important to understanding World War I; understanding World War I is essential in comprehending the Middle East today. Wartime experiences, diplomacy during the conflict and treaties of conclusion form the basis of contemporary concerns within the region. The National WWI Museum and Memorial is pleased to announce a Summer 2022 professional development opportunity to help teachers more fully understand the past and present of this complicated world region. The World War I in the Middle East Summer Institute has been made possible in part by a major grant from the National Endowment for the Humanities: Democracy demands wisdom.
Webinars
Online Professional Development
Looking for new ways to engage students in WWI and its enduring impact? The National WWI Museum and Memorial provides professional development opportunities to K-12+ teachers with free webinars and downloadable Professional Development certificates for event participation. Please email us at education@theworldwar.org. for more information on upcoming webinars.
Teacher Advisory Council
The Teacher Advisory Council (TAC) is a collective of educators who provide invaluable insight into K-12 classrooms across the United States. During their two-year term, members will:
Maintain and advance the Museum and Memorial's mission of helping generations of students to understand the Great War and its enduring impact.
Evaluate and revise the Museum and Memorial's educational content.
Inform Museum staff on current K-12 teaching trends, technology, and curricula relating to World War I.