Image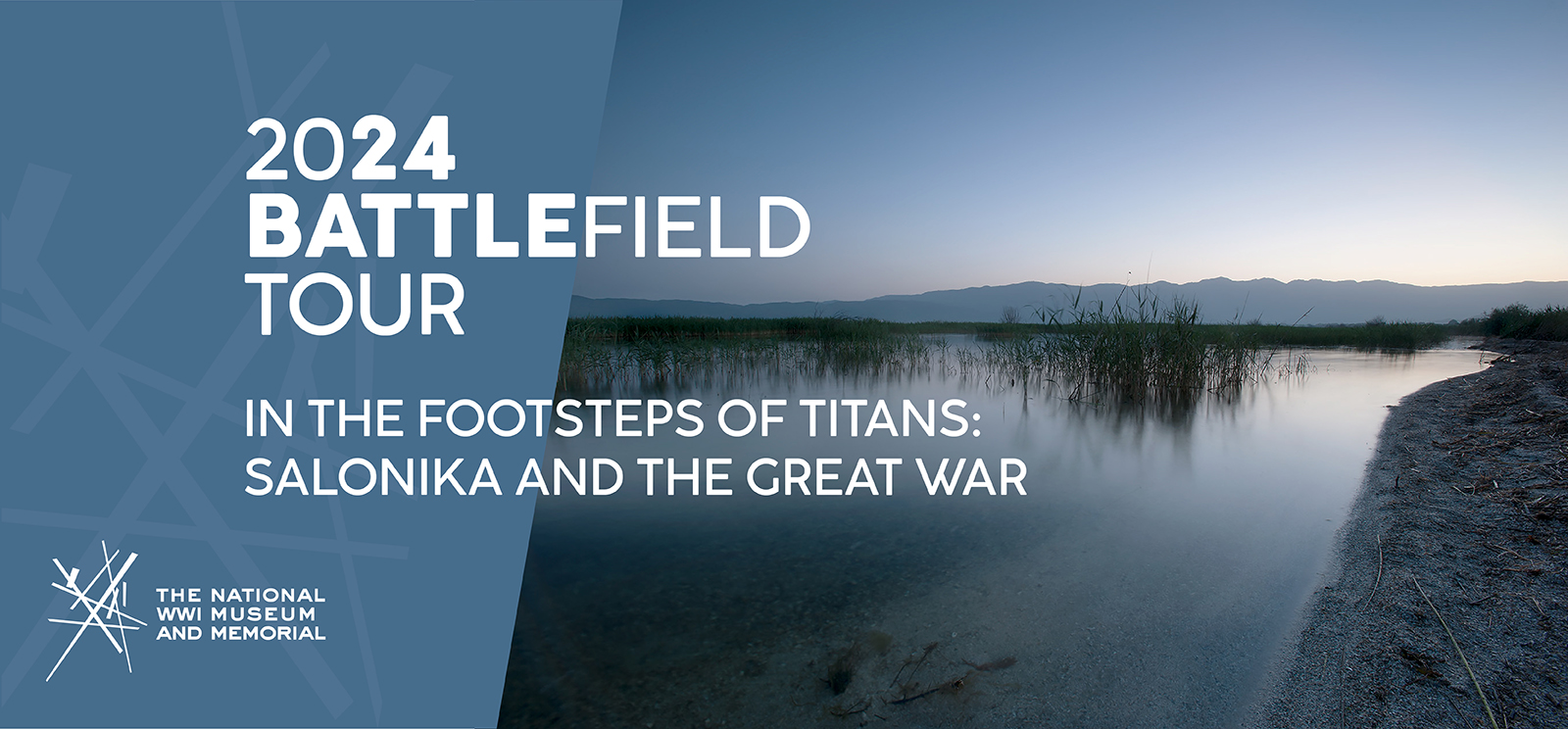 2024 Battlefield Tour
In the Footsteps of Titans: Salonika and the Great War
Friday, Sept. 13 – Wednesday, Sept. 18, 2024
Venture into the crossroads of mythology and modernity with the National WWI Museum and Memorial as we explore the cultural and historical significance of the Salonika Front. From the dense forests and mountain landscapes of beautiful Greece, we will trace the forgotten trench lines of some of the war's most remote battlefields and discover the global stories of this lesser-known theater rich in geopolitical importance as the "cradle of democracy." The tour begins and ends in Thessaloniki (SKG) with five nights of lodging in the scenic Grecian countryside.
Please note: This tour traverses rugged terrain. The itinerary includes locations with steep and unpaved grounds. Participants should expect to walk up to five miles daily.
Stay tuned for registration information!
2023 Battlefield Tour: The War in Champagne
Friday, Sept. 22 – Wednesday, Sept. 27, 2023
Traverse history and taste bubbly in the world's champagne capital with the National WWI Museum and Memorial as we trace the pivotal moments in Reims that turned the tide of war in Europe. The tour begins and ends in Paris (CDG) with five nights in beautiful local hotels. We will explore WWI history – including the Second Battle of the Marne – along with champagne houses in the region.
Reservations are now closed. Follow along during the tour on Facebook or Instagram!
Planned Itinerary   Tour Pricing   Frequently Asked Questions   Previous Tours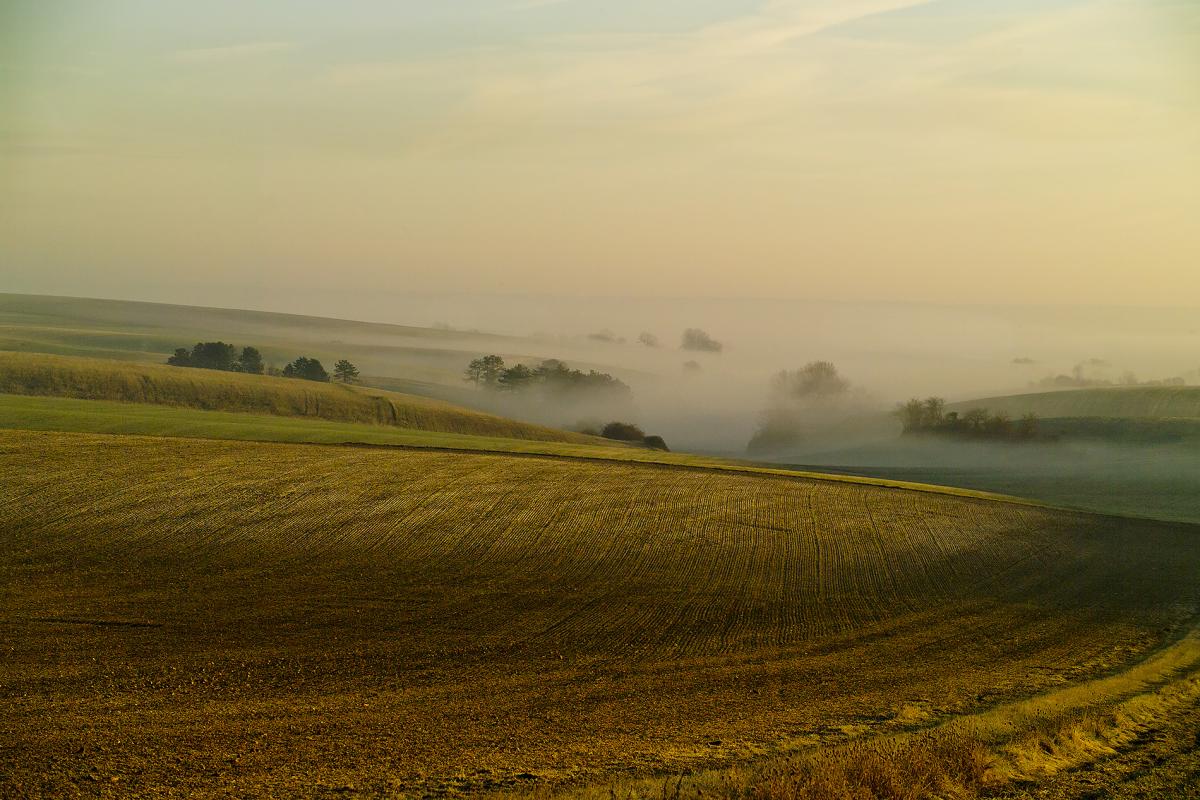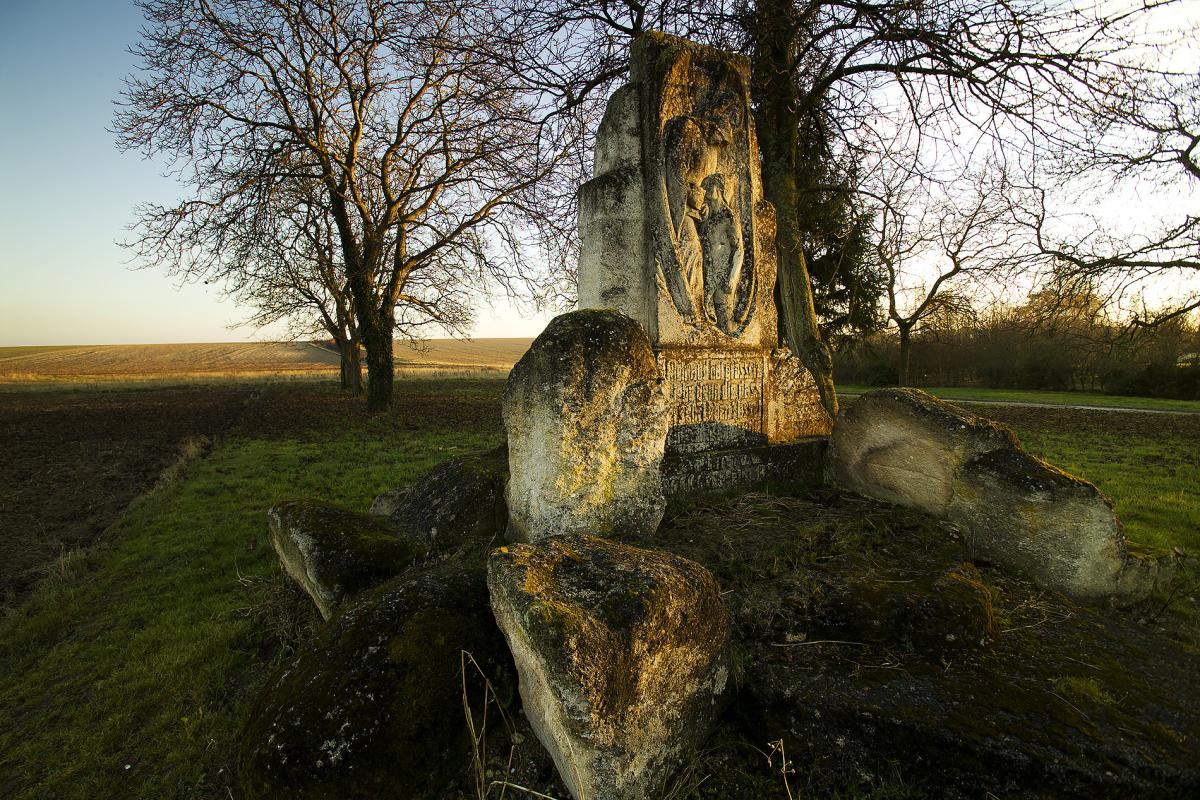 Planned Itinerary
(May be subject to change)
Meet at the Citizen M Hotel (Paris Charles De Gaulle Airport) and travel to our hotel in Château-Thierry. En route we visit the American Monument on Hill 204 where its superb, engraved map provides context for the Blucher Offensive and battles of Marne 1918. That evening Mike Sheil will give a talk about the American entry into war before a group meal.
A morning study of the battle for Belleau Wood, including the advance into the wood. We visit a number of associated sites and the nearby ABMC and German cemeteries. After lunch we look at one of the great what-ifs of the war – the Battle of Château-Thierry – and the unmanned bridge spanning the town. We end the day by studying the Rock of the Marne as a symbol of American resistance in 1918.
Seizing the moment, we begin the day by studying General Mangin's counter-offensive and the battle of Soissons. Among other sites, we visit the crossing of the Ourcq, the Crossing of the Vesle at Fismes and the 34th Division's action at Beugneux in late July to early August 1918.
A full day's study of the Battle of Tardennois in July 1918. Here we follow the 51st Highland and 62nd West Riding Divisions along the Ardre Valley with French and Italian troops – a fascinating episode in the Great War set among the Champagne vineyards to the west of Reims. We end the day with a visit to a local Champagne grower and sample their offerings in the heart of the battlefields.
Starting with a visit to Fort Pompelle – a well-preserved citadel containing a fascinating military museum – we spend the rest of the day studying the French battlefields to the east of the city, including a number of cemeteries and off-the-beaten-path memorials. Back in Reims, we tour the cellars and attend a tasting at a major Champagne house with a WWI connection, before a final group meal.
Return to Paris for airport drop-off.
| | |
| --- | --- |
| Price per person (you'll share a hotel room): | $2500 |
| Price per person (you'll have your own room): | $2800 |
$500 deposit (per person) due by March 31, 2023
Account in full due by June 30, 2023
Costs include:
Pick up and drop off from Charles de Gaulle Airport, bus, driver and guides throughout tour
5 nights accommodation (includes morning meals and two evening meals)
Small group size
It does not include:
Flights to and from France
Most evening meals
Incidentals
Travel Insurance
Traveler is responsible for securing their own optional travel insurance.
Flight
We encourage scheduling your arrival the day before the tour begins to avoid any risk of a delayed flight.
As we explore century-old battlefields, expect to walk across uneven terrain – rewarded by breath-taking views. If you have questions on mobility and accessibility, please contact travel@theworldwar.org.
Frequently Asked Questions
Please note: Modifications may occur due to current global travel restrictions.
If you have any questions, please contact us at travel@theworldwar.org or 816.888.8153.
 
All participants should meet at the designated meeting place and time, provided with your tour information. It is recommended to arrive in the destination city the day before the tour, giving you ample time to meet at the gathering place.

Once you receive the green light to purchase your airfare, please forward your arrival time and flight number to the Museum and Memorial's Learning Coordinator at travel@theworldwar.org. This will assist guides in roll call before starting the tour.
Please see the itinerary sent by the guides. The itinerary is loose, allowing flexibility in visiting additional sites.
Please see the itinerary sent by the guides. Breakfast, WiFi and laundry services are generally available.
Breakfasts and at least one group dinner are covered under your registration. Lunches and other dinners are not included, unless otherwise specified. Please notify us immediately if you have any special dietary requirements. For most destinations, lunches will be approximately €15-€20 and dinners approximately €35.
Participants will travel by coach (bus) between cities and will walk around most sites.
The bus will have A/C and heating, a refrigerator, a restroom and complimentary water.
Comfortable outdoor wear (e.g. T-shirts, jeans, shorts.) Avoid wearing clothing with large, loud logos.
Sweater or lightweight fleece
Appropriate footwear (e.g. walking shoes). A change of footwear is also advised.
Waterproof outer layers (light jacket)
Hat and sunscreen
Passport
Medicine (in your carry on!)*
Camera or phone
Toiletries
Night clothes
Socks and underwear
Satchel/day pack
Electricity adapters for destination countries
Portable power bank (if you have one)
Waterproof jacket (and trousers if you have them)
Sturdy shoes
Large plastic bag for worn clothes
* Note on medicine: should be kept in its original packing, and kept in your carry-on along with a copy of any doctor's prescription. Please consult with State Department travel information to ensure that your prescriptions are not prohibited in the destination countries. Most over-the-counter medicines can be obtained abroad, though they may have different names than those in the U.S. One of the guides, where possible, will accompany you to a pharmacy (widely available) to assist with replacements, if needed.
Unfortunately, due to the size and schedule of the coach, you will not be able to be dropped off at your hotel by bus. If you need assistance returning to your hotel:
See if your hotel has a shuttle service—communicate when and where you'll need to be picked up.
If a shuttle is unavailable, the guides can assist you in finding a taxi.
If you'd prefer to use public transportation, the guides can assist you in getting the correct ticket/line.
Battle Honours hosts nearly 60 tours yearly and has been in the battlefield touring business for 15 years—many of the guides are former military or police. They have thoroughly assessed any potential risks that may occur during the tour—you will not be visiting any areas that may compromise your safety. Security is both their specialty and priority—you will be in very capable hands. To secure your money and passport, we recommend investing in a wearable money belt/pouch.
We recommend bringing at least €200 in local currency, but how much you bring is truly a personal preference. Please make sure to notify your banks that you will be out of the country if you plan on taking your debit/credit/bank cards.
VISA is most readily accepted; American Express/Discover are not accepted at most places.
Cards issued by a smaller, regional bank that don't have backing from larger institutions will not likely be accepted.
ATMs are accessible everywhere for cash withdrawal—withdrawal fees/exchange rates may apply.
You will need to contact your service provider to arrange an international plan (plans vary by provider.) To avoid roaming charges, we recommend turning off apps needing WiFi data before departure. Set your phone to "Airplane Mode" before boarding your overseas flight.
Yes! The guides cater the tour itinerary to these requests. Send the name, rank, and any key military/occupational identification of your WWI ancestor to Clive Harris and Mike Sheil approximately two months before departure, to give ample time for research.
Yes, please do! These really help bring your ancestor's story come to life on the battlefield. Please let the guides know what items you'll be bringing before packing them.
Participants can expect to walk multiple miles each day across uneven, unpaved terrain. Please make sure you have comfortable, sturdy walking shoes. Battlefield maps will be provided by guides on-site and via email to the participants.
Generally, weather will be warm to mild, and potentially rainy. Feel free to pack a light jacket for the evening and a day pack that includes snacks as you travel off the beaten path.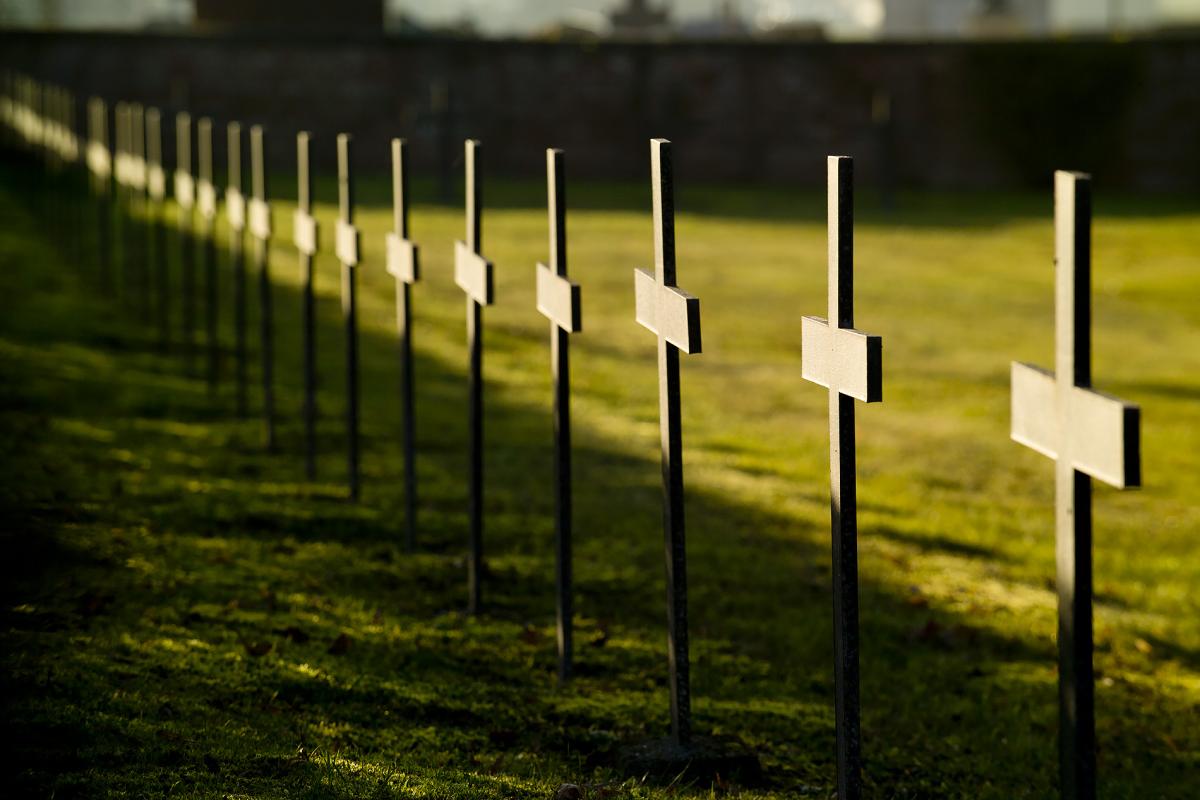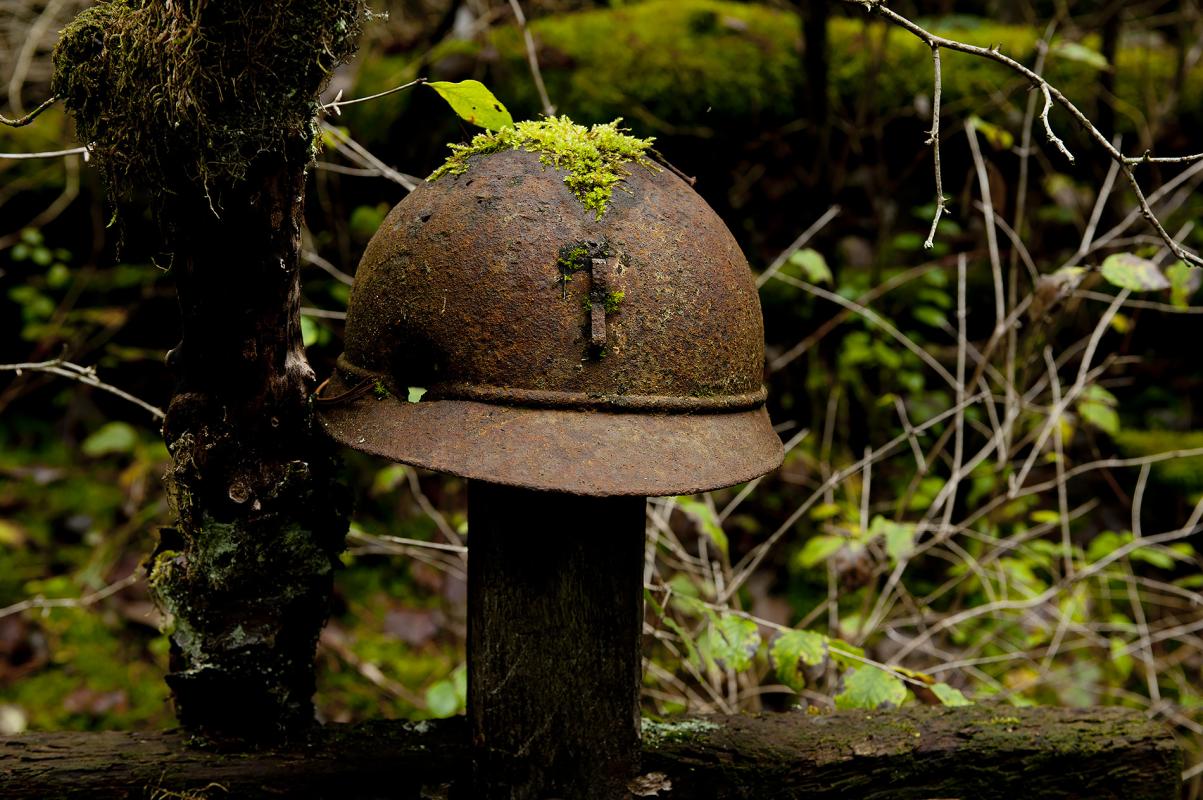 About Clive Harris
Raised in Hertfordshire, Clive developed a lifelong fascination with history. He spent seven years with the Royal Corps of Signals, serving operationally overseas with the 1st Armoured Division in BAOR — an Infantry attachment with the Royal Green Jackets, in Cyprus, Germany and France — and finally taking an instructor's post in the Signals Wing of the Royal Military Academy Sandhurst. On leaving the army he joined his local Constabulary, serving 11 years in their Force Operations Room as a specialist communications officer and control room manager. In 1998, he began working as a speaker, writer, researcher and battlefield guide and since then has guided groups to the Somme, Ypres, Arras, Mons, Cambrai, The Hindenburg Line, Verdun, and Gallipoli for the Great War, as well as Normandy, Arnhem, The Italian Campaign, and of course the London Blitz for the Second World War. Clive is a Badged Member of the Guild of Battlefield Guides (No33) and also a member of the British Commission for Military History.
About Mike St Maur Sheil
Mike is the award-winning curator of Fields of Battle, Lands of Peace 1914-1918. After studying Geography at Oxford, in the early 1970s Mike began his career as a photojournalist covering "the Troubles" in Northern Ireland. Here he became associated with the New York picture agency, Black Star, and over thirty years later he is still in the fortunate position of being paid to do what he loves doing — taking photographs. Mike has visited over 60 countries around the world, working for a wide range of clients such as ABC-TV, BBC, Anti-Slavery International, British Red Cross, European Commission, National Geographic, The New York Times, Shell, Time and Time Life.
Images courtesy of Mike St Maur Sheil / Fields of Battle 1418
Image