Image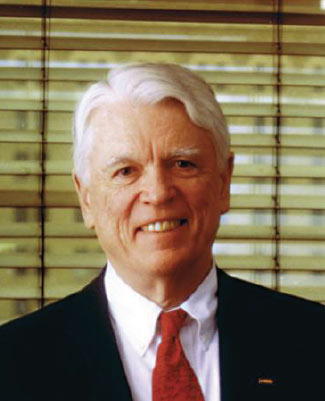 R. Crosby Kemper, Jr. , one of the most charismatic philanthropists and leaders in the history of Kansas City passed away on Jan. 2, 2014.
"The National World War I Museum and the entire Kansas City region mourn the loss of Mr. Kemper." said National World War I Museum President and CEO Matthew Naylor. "As a veteran, he recognized the importance of educating and remembering the lessons learned from war. He is directly responsible for drastic improvements in this region and his overwhelming support for the Museum and Kansas City was nothing short of incredible."
Kemper, whose father and uncle both served in France during the Great War, served as a member of the National World War I Museum board of trustees and as a critical voice in the restoration of Liberty Memorial.  A veteran of World War II, Kemper donated more than $2 million toward the renewal of Liberty Memorial and the eventual construction of the current National World War I Museum. Upon completing his board tenure, Kemper was honored as Trustee Emeritus of the Museum in 2011.
"Mr. Kemper was a generous and forthright supporter of the Museum," said Thomas W. Butch,  Chairman and President of Waddell & Reed, Inc., President and Chief Executive Officer of Ivy Funds Distributor, Inc., and National World War I Museum Board of Trustees Chairman. "He was committed to the creation of this world-class institution, led with his philanthropy, and challenged others to do the same. His legacy at the Museum lives on, and we are forever thankful for his generosity."
An excerpt about Mr. Kemper's life:
Like the generations before him, Kemper's banking career spanned more than five decades, from his start at age 22 at his father's City National Bank as a night transit clerk—where he met trains and sorted checks—to senior chairman of the multi-bank holding company now known as UMB in 2001. He retired from UMB in 2004, leaving the banking legacy to the next generation. At that time, his son J. Mariner Kemper became the sixth Kemper to lead the company.
An ardent supporter of everything Kansas City, Kemper only wanted the best for his hometown, and nothing less would do. Respected for his outspoken demeanor, he persevered when others would not; always making sure the end result was befitting of the town he loved and the people he cared so much about. Kemper's fondest achievement was being named Kansas Citian of the Year from the Kansas City Chamber of Commerce in 1997. When he accepted the award he said, "This is a great city."