Following the first four major refreshed exhibits to open to the public on Nov. 7, 2023, exciting upgrades to the Main Gallery and other spaces will continue through 2025. These renovations will not only upgrade technology and tell new and interesting narratives from WWI, they will create a richer and more immersive visitor experience.
The Museum and Memorial began collecting in 1920 shortly after the Armistice on Nov. 11, 1918. Today, it is the most comprehensive collection of WWI artifacts in the world and continues to grow as objects representing nations from across the globe are added almost weekly. The coming upgrades are the most expansive changes to the Main Gallery since opening in 2006.
The Museum and Memorial will remain open during all phases of construction and anticipate that the guest impact will be minimal.
---
Epilogue: A World Transformed
Closing Nov. 2023, opening March 2024
Image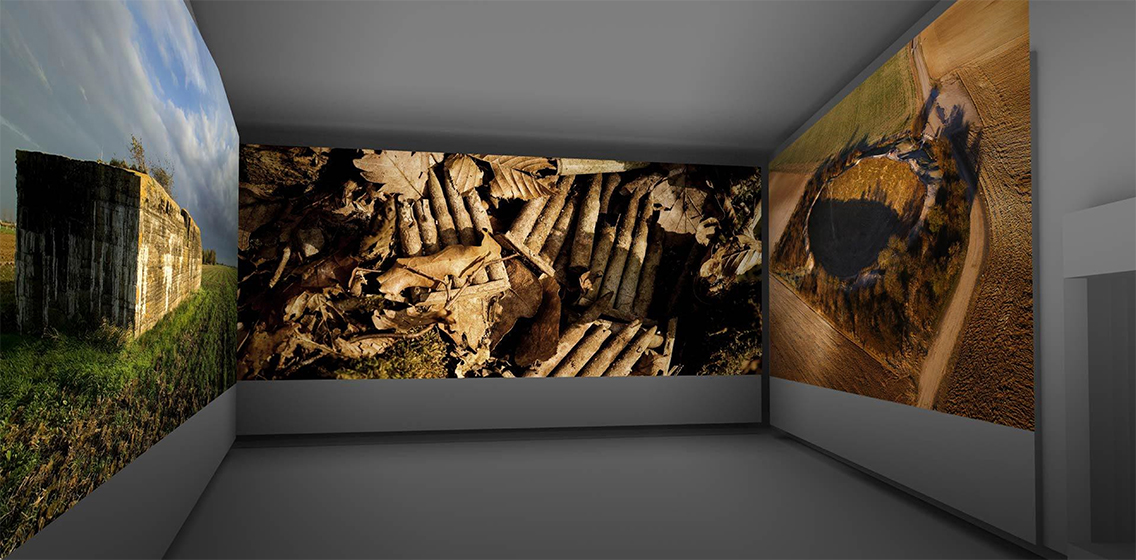 Epilogue: A World Transformed is the final physical space visitors encounter in the Main Gallery. Projected on the back and side walls of the Epilogue room, a narrative environmental film surrounds guests with large-scale imagery, spoken word, sound design and music to provoke an understanding of the outcomes, continuing effects and challenges experienced in the 20th century and today, set off by the events of WWI. The physical space displays the film with minimalist surrounds.
Into the Trenches
Closing March 2024, opening April 2024
Image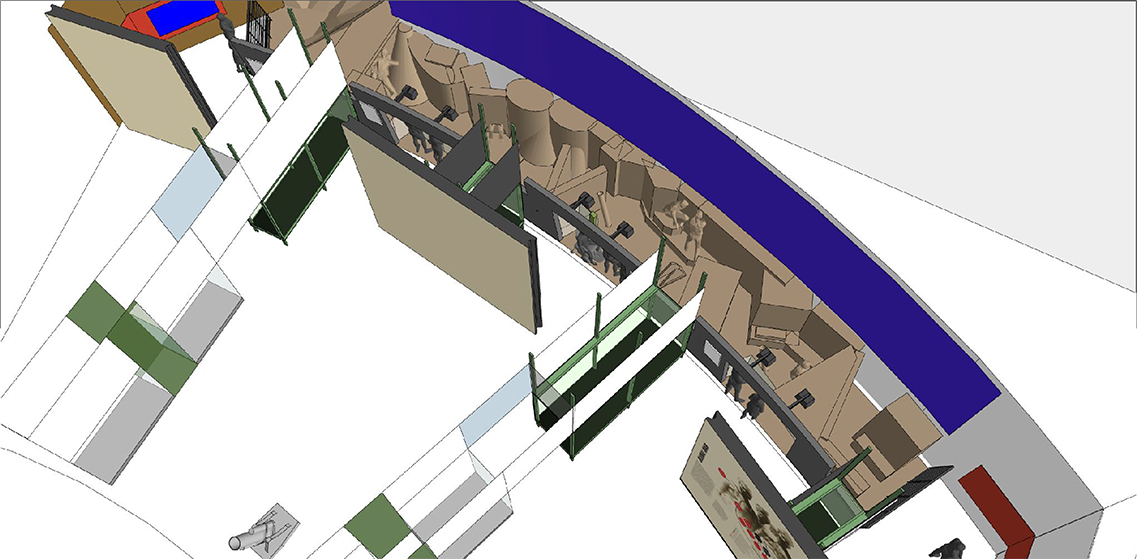 Guests will now step inside the displays and immerse themselves in the different trench settings. Additional cast figures and props will be added to enhance the experience.
A new short animated film is added to the introductory space of the trenches to detail war plans like the Schlieffen Plan, which envisioned a quick-moving offensive leading to a rapid victory. However, the advent of modern warfare – and especially the development of trench warfare – invalidated those plans and led to a long and brutal war. Similarly, a new video will appear in the Long Grave display at the conclusion of the trenches showing archival materials of destroyed trenches and the true terrors of trench warfare.
---
Coming later in 2024
Tank
The Renault FT17 is repositioned for a full walk-around view of the tank. At interactive stations guests learn about it with a 3D model.
Casualties (Hospital)
A themed display evocative of a bombed-out church that would have been repurposed for treating the wounded, giving visitors a peek into the workings of a field hospital and the realities and innovations of battlefield medicine in this era.
Battlescape (Crater)
A newly-produced immersive film is projected onto the inner surface of the recreated battle crater, allowing visitors to access deeply affecting scenes that graphically depict the horrific reality of WWI artillery.
Portrait Wall
Updating cabling and AV equipment.
---
Thank you for your patience and excitement as these improvements are made – the upgrades are a vital piece in ensuring that stories of the Great War and its enduring impact will be shared for generations to come.