Image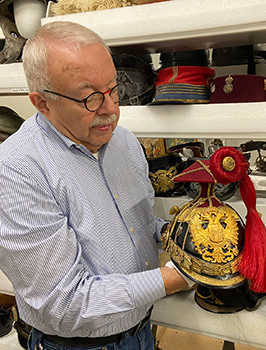 The National WWI Museum and Memorial announced today the retirement of longtime senior curator, Doran Cart. After 33 years of service at the Museum and Memorial, Cart will retire on Dec. 31, 2022.
Cart's professional career began in 1974 with work in museums, at historic sites and in historic preservations in Indiana, California and Florida. A deep love of history brought him to the Museum and Memorial in April 1990 when he began as a curator. Under Cart's stewardship the collection has grown to be the most comprehensive collection of WWI objects in the world and the Museum and Memorial has grown into a critically acclaimed international destination.
"WWI is a tough subject but looking at the time period from the vantage point of the participants makes it relatable. I have loved sharing the humanity of history's stories," said Cart.
He has been the recipient of many awards and was recently recognized with a Congressional Record Statement from Congressman Emmanuel Cleaver for his three decades of work. Cart will retire to the position of Curator Emeritus, the first person at the Museum and Memorial to receive this special distinction.