Image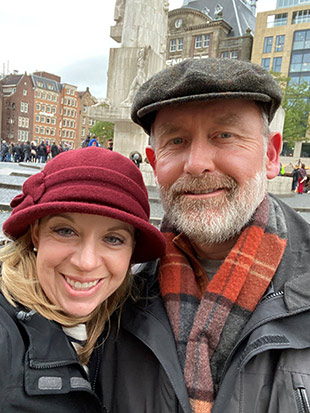 Article written by volunteer Ted Iliff, February 2021
For the past decade, Todd Harvey's interest in the National WWI Museum and Memorial has evolved from attraction to immersion.
The Hoover, Ala., attorney credits a business trip to Kansas City about 10 years ago for his first exposure to the Museum and Memorial.
"After my first visit to the Museum," he says, "I was impressed not just with the diverse array and quality of the artifacts displayed, but the way they were used to tell the story and interpret the history of World War I."
A life-long history buff, Harvey developed his particular interest in World War I from a college course.
"From there," he says, "I began collecting books, photographs, postcards and other artifacts associated with the war. I am always trying to improve and increase my knowledge about World War I, and the museum has proved to be an invaluable resource for me."
However, collecting artifacts is just one level of Harvey's constant quest for a better understanding of The Great War. He has attended several symposiums that he describes as "educational and thought-provoking" and has traveled to France and Italy for Museum-sponsored battlefield tours.
"Those tours bring the history of the war to life," he says. "To stand in the very trenches where so many men fought and bled and died has been such a great privilege. It causes one to truly reflect on what in life is important."
And yet, Harvey says another benefit of his connection with the Museum stands above all others.
"I can say without hesitation," he says, "that the relationships and friendships I've developed along the way with Museum staff and other fellow World War I students and travelers mean the most to me."
He says he can't pick just one favorite item or display in the Museum, noting that, "I see something new every time I walk through the exhibit that captivates my attention."
The uniforms – particularly early German and French ones – often cause him to stop and reflect on their past. "I'm always amazed to think about those young men marching off to war in those uniforms," he says.
Harvey sees the Museum and Memorial as far more than a repository of artifacts. Its mission, he believes, is to keep alive the memory and the lessons of a war that "has in some ways gotten lost and been forgotten." That, he says, is the primary motivation for him and his wife Ann Marie supporting the Museum and Memorial since 2013. They have generously increased their giving through the years, for which the Museum and Memorial is extremely grateful.
"As long as the museum exists and continues to fulfill its mission of relating the tragedy of The Great War, we can never forget and perhaps learn enough so that we do not repeat the mistakes of the past."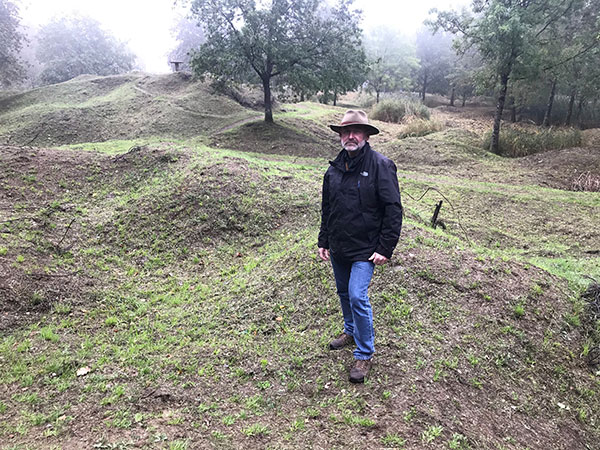 Longtime donors like the Harveys are treasured friends of our mission. It's heartwarming when donors trust and believe in our organization. All gifts of all amounts are appreciated, as well as increases to past and current donations. While we are fortunate to have many major donors, devoted Buddies ($1-$999) and Doughboys ($1,000-$2400) play an important role in supporting the Museum. — Matt Naylor, President & CEO, National WWI Museum and Memorial
Click here to learn more about how to give.