Image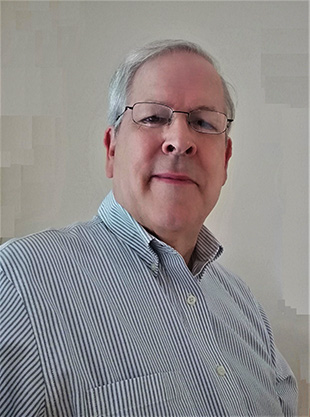 By Museum and Memorial volunteer Ted Iliff
When you try to describe what Steven Dietz has done to help the National WWI Museum and Memorial, one word will do.
Everything.
The retired Merriam, Kan., Information Security Specialist has compiled a remarkable record of volunteering and donating since 2007, not long after the expanded Museum and Memorial opened.
"I became a volunteer after 51, wanting to pursue a long-term service/volunteer role which would continue once I retired," Dietz says. "The Museum provides this outlet."
His duties evolved from daily operations volunteer to team leader, VIPS (security), special events and special services.
In 2011, he found his sweet spot as a volunteer in the Edward Jones Research Center.
"The Research Center is why I have come to cherish the Museum," he says. "It provides research services worldwide. And I am always amazed at the new discoveries when I volunteer in the Research Center.
"Potentially, my best experiences with the Museum have been when I used Research Center resources to help individuals doing research on elements of which I had no knowledge prior to my effort. Finding the detail in the resources available is truly rewarding."
As his involvement with the Museum and Memorial has deepened, so has his appreciation of its status as "one of the treasures of Kansas City." He underscored that admiration by adding the Museum and Memorial to his estate planning as a founding member of the Pershing Legacy Society, ensuring his generosity will always be recognized with his name on a donor wall and in annual reports. Members also receive invitation to exclusive Museum and Memorial events.
"The Museum provides Kansas City a prominent leadership role as it relates to the war's history and its impact on current events 100+ years later," he says. "That is what makes the Museum so important. Most people have no knowledge of the historic documents repository in the Museum."
He expects public awareness of the Museum and Memorial's archives will grow because the digitization of documents for online access "will assist anyone from the genealogist to the history researcher."
Despite his wide scope of knowledge, he cites one small artifact as his favorite item in the Museum. It's an envelope addressed by Dr. Josephine Davis, one of the first women surgeons in Kansas, to her husband George, also a doctor, who was working for the Red Cross in 1918.
"I was a delivery boy for a drugstore in Ottawa, Kan., in the early 1970s," he recalls. "I delivered medicines to her. Imagine my surprise seeing the envelope as I was learning the Museum. It brought home to me the elements of unplanned connections to the war."
Dietz has extended his generosity to the Museum and Memorial in more ways than volunteering. In addition to financial donations, he has submitted several artifacts from the period to the Museum's collection. They include a maps, postcards and a naval aviator's study notebook.
"I am not a hoarder by any stretch," he says, "but when I find an interest, I would fully invest myself."
He calls himself a collector and a "failed historian." He has unquestionably collected more insight than most people about the Museum and Memorial and about World War I. As for the other label, "historian" works. "Failed" absolutely does not.